Rates & Insurance
Telehealth Therapy Services Available
Private Pay Rates
Session fees are available for private pay.
INSURANCES ACCEPTED
Blue Cross and Blue Shield (BCBS)
Magellan     Cigna     Aetna     McLaren     Compsych
United Health Care/ United Behavioral Health
Value Options/ Beacon Health
Blue Care Network
Additional insurance companies added daily. Please call to confirm if Revitalize Counseling is In- Network.
Insurance coverage maybe full or part depending on your plan.
Patients who do not have health insurance plans we accept would be considered "out of network" and will need to pay out of pocket.
Depending on your insurance policy, you may be able to get reimbursed for a percentage of what you pay us. Note that the money you spend for out-of-network counseling services may count towards your insurance deductible.
---
Please call us for our session rates.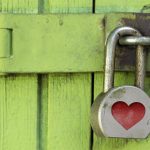 Please read blog below regarding advantages of private pay for counseling services in common.
Article: Reasons to consider private pay vs health care insurance.
* Reduced fee services are available on a limited basis.